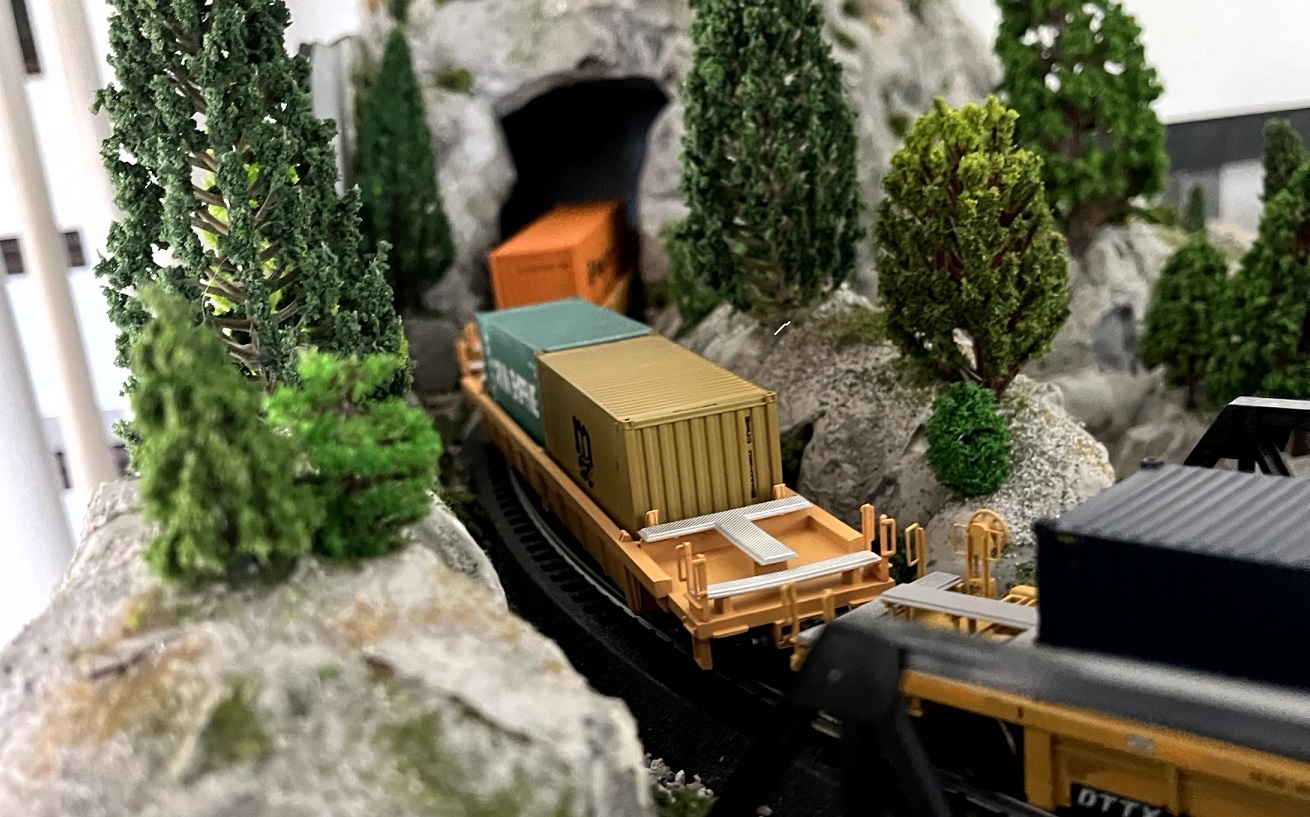 Picked up a couple of well cars hauling containers for the RRinaBox layout. The CSX GP15 is pulling them just fine. Grandson digs it since it looks like the train we see crossing Nansemond Pkwy.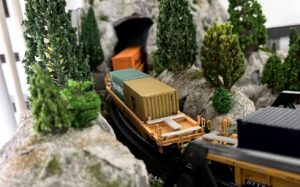 We have a TTX well car but I picked up this inexpensive Evemodel C8749 HO Scale 40ft Well Car set of 3 cars.


A nice set of 3 well cars to carry 40′ containers.
We tried double stacking the containers but the back mountain tunnel need to be trimmed a little before we can to that.