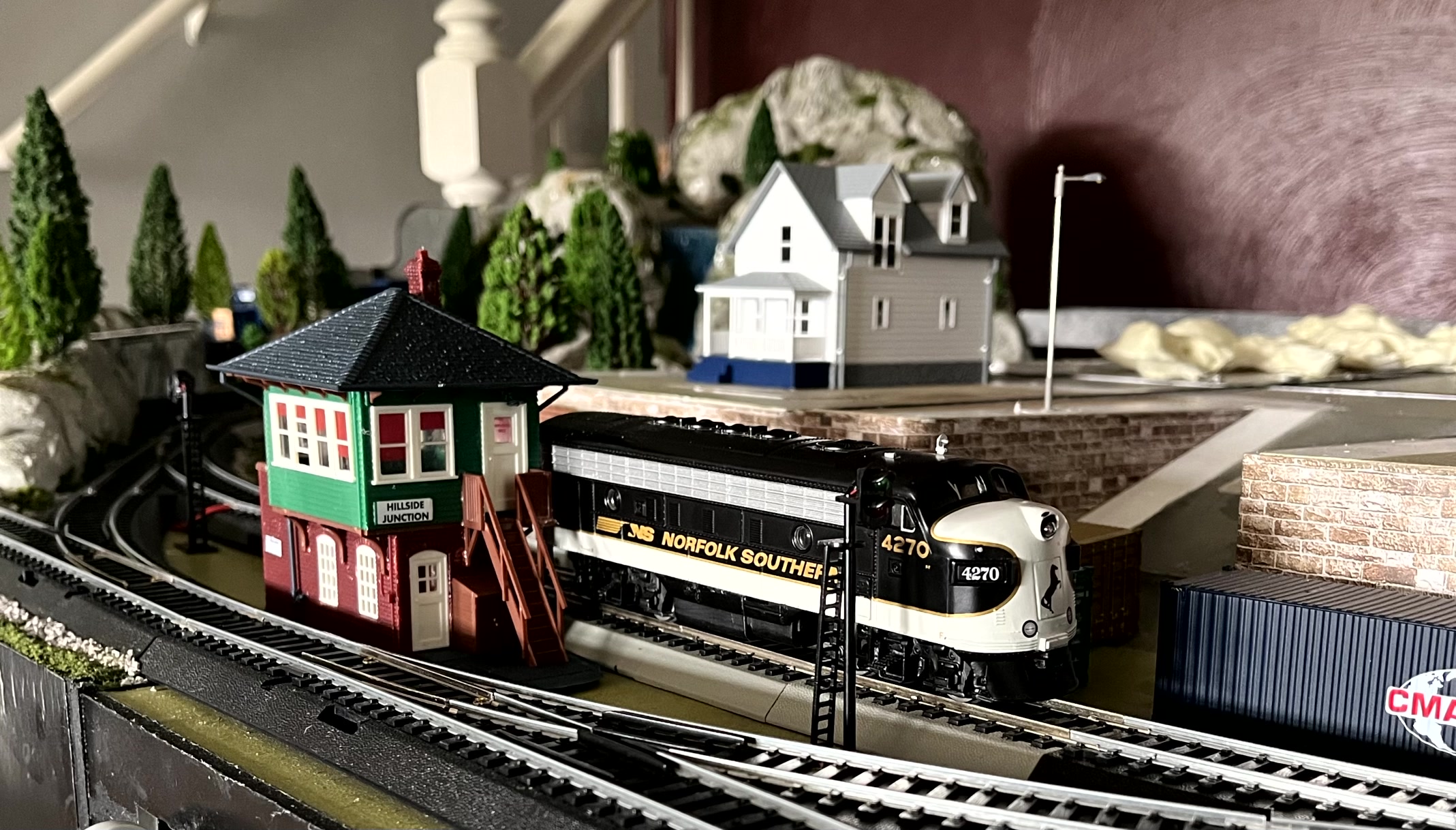 Put the Norfolk Southern EMD FP9 on the track to run it for a bit. We picked this engine up at a train show back in Hampton the fall. The train is well used but it runs, sometimes it requires a little push to get it going. I may take it apart and see if it just needs to be cleaned up.

I did a bit of searching and I found a real picture of this engine and also here. There are a lot of pictures of Norfolk Southern NS 4270 on this page here. Pretty neat to see pictures of this locomotive in the real world.
Here is what it looks like on the RRinaBox layout passing the signal tower.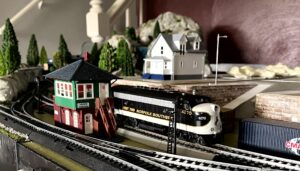 Have a great Saturday all!!!