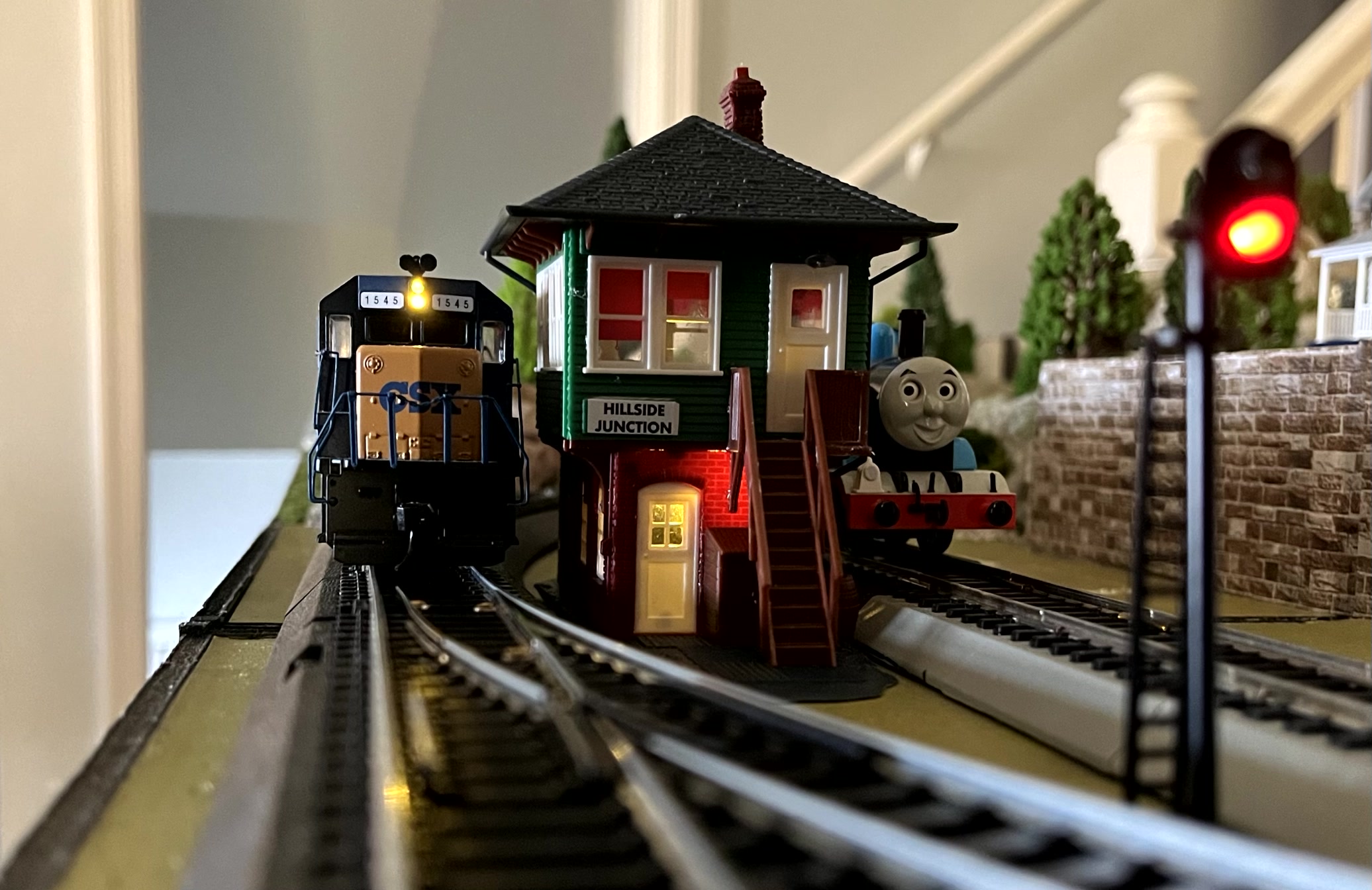 Added some more detail to the RRinaBox layout. Picked up this Atlas Model Railroad HO Signal Tower Kit on Amazon to add between the switch cross overs which allow trains to transfer between our Mountain Line, the outside track, and the Sodor Line, the inside track.



Pretty neat little kit and looks nice with just the molded colors. My fingers are big and my eyes are bad, but this Signal Tower Kit was not too difficult to assemble. Not sure it was as easy to assemble as the box said but it was not too bad. Probably took me about a hour or so to get it put together. Use model cement sparingly and everything will be fine. One of the most difficult parts of the assembly was the old school water type decals, there are 4 of them. Tore the first one, but was able to get pieced back together and on. The other 3 went on ok.
I cut down the base a bit so it would fit between the two tracks where I wanted it on the layout. The base is thin and was easy to cut with a couple passes from a razor blade. Prior to putting them together I drilled a hole in the base and in the second floor for the light.
Here is the first floor of the Signal Tower build in progress.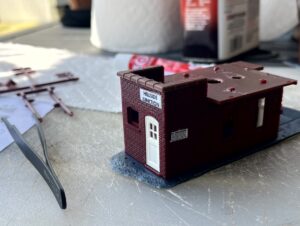 The walls are up and the first floor doors are in… working on the windows.
Here is the second floor of the Signal Tower build in progress.


All the windows have been installed in first floor and the tool shed is attached. All but one of the second floor windows are installed.
Here is the final assembly of the Signal Tower in it's new home on the RRinaBox layout. The CSX train and Thomas the Train buzz right by with plenty of clearance.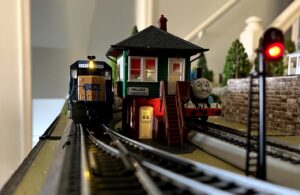 I need to build up the scenery but for now it looks great on the layout. Every new structure, light, bit of scenery adds a little more life to the layout. My grandson, Alijah, really enjoys discovering the new details.
Another picture of CSX and the Signal Tower. The window shades on the windows are kind of a neat detail.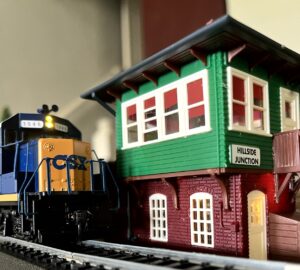 The kit comes with several decals for different junction names. I chose Hillside Junction since this name seems to fit the scenery.
It has been a very long time since I assembled a model kit but I think this turned out well. I'll work on the scenery a bit to add some landscaping around the Signal Tower, but for now we are just going to run some trains.