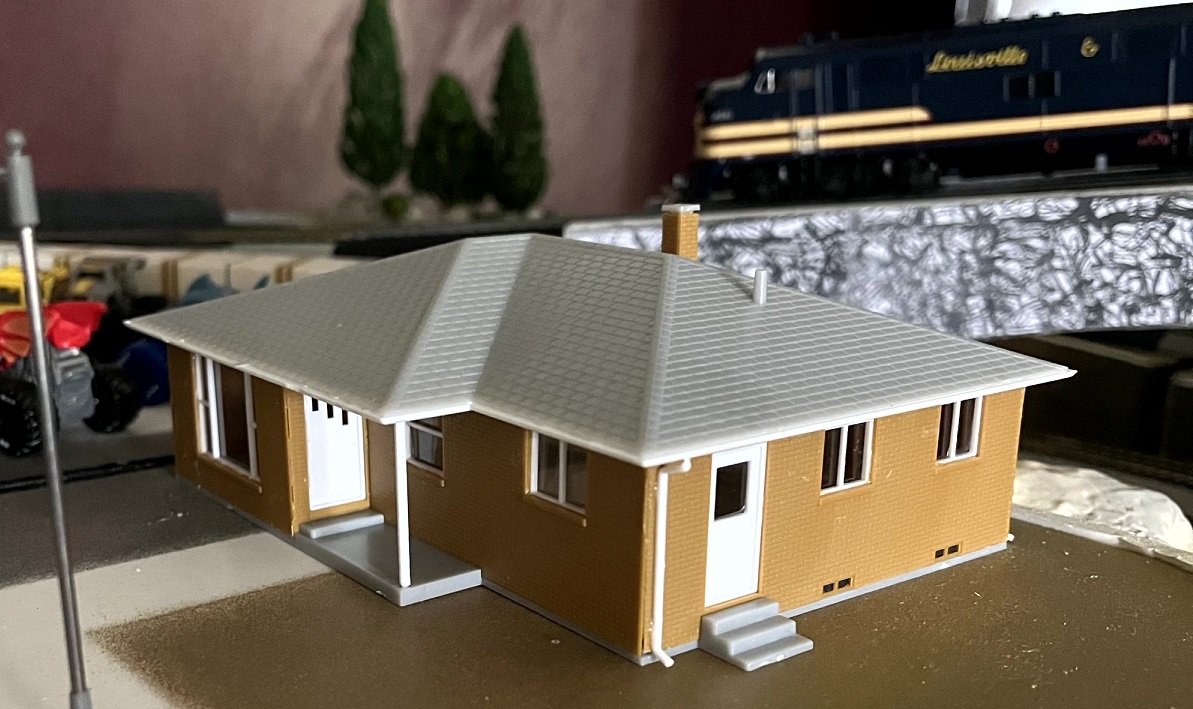 I added this Residential Modern House to the layout some time ago. This house was already assembled and it looks great. We wanted to add another house, a neighbor :} so I picked up this Walthers, Inc. HO Scale Brick Ranch House Kit to add to the RRinaBox layout. This Walthers' Brick Ranch House kit is similar to the Atlas Signal Tower we put together a bit ago in that it is a model kit which needs to be assembled.


As I was assembling the kit I noticed the crawlspace vents would need to be filled otherwise when I light it from the inside it will show through these. I used a bit of black construction paper and some white glue to black out the crawlspace vents.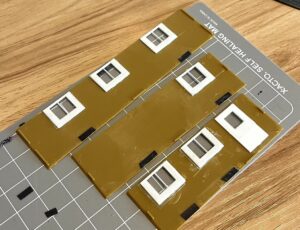 Looks a little messy in the above picture, but it is just white all purpose glue and it cleans up easy.
Yep that should work…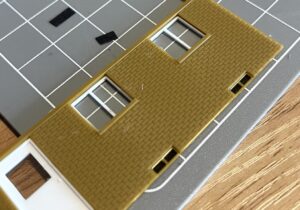 This kit was a fair bit simpler than the Atlas Signal Tower kit. It went together pretty quick. The most difficult part of assembly was cutting out the window glass from the clear sheet and attaching the "glass" to the window frames.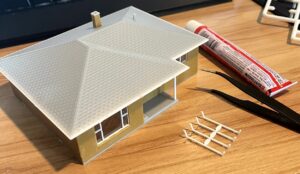 Nice little detail with the white window frames and the downspouts. I am leaving it the molded colors, which look really nice. I may try some aging on the roof to give it a bit more depth.
The kit includes 3 different style doors, and two are used. I used the door with the 3 windows for the front door and the simple single window door for the side door. I did not use the door with the large oval window. The Walthers' Brick Ranch House kit really reminds my of my grandparents old house.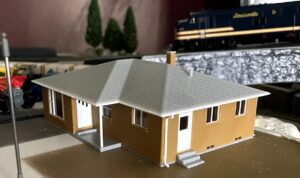 It looks great on the layout! I still need to wire up the light for it.
Going to start working on the scenery and landscaping for the two houses soon, then we can start working on the monster truck arena and the other mountain. 🙂