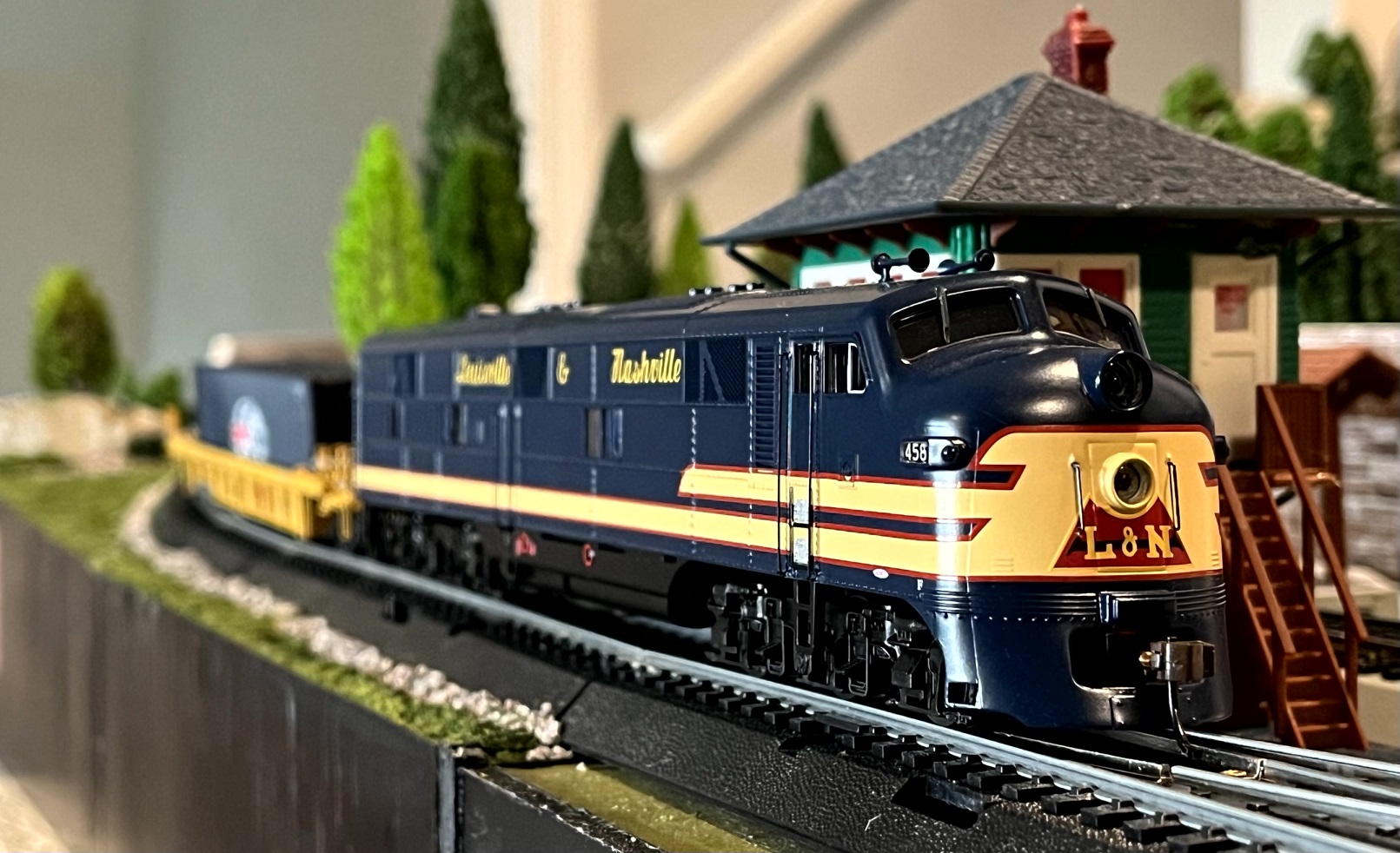 Louisville and Nashville EMD E7 locomotive on the RRinaBox layout.

Louisville and Nashville Railroad L&N 458 EMD E7-A locomotive at the signal tower on the Railroad in a Box layout.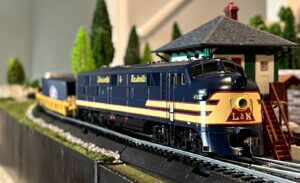 The locomotive is pulling a well car loaded up with a Walthers SceneMaster HO Scale 40′ CMA-CGM container, but will eventually be pulling some L&N passenger cars.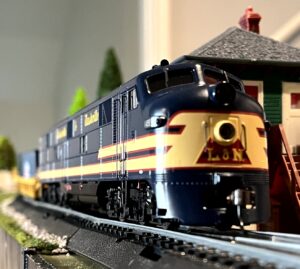 That last picture is not in great focus, or it is not in great focus on the right area… I'll get another picture of it and share (either in a new post or update this post) later. Right now we are going to run some trains!
Have a great Wednesday!!!